ABOUT
ONLINE LEARNING
JustPhysiology is an online learning resource composed of interactive experiments powered by HumMod™, the most complete model of integrative human physiology in the world. JustPhysiology invites the student to explore human physiology as never before by pairing an intuitive user interface with a faster-than-real-time mathematical model. This software is designed for use by undergraduate students in biomedical engineering, biology, nursing, physical therapy and, of course, physiology.
Think Integrative
(your body does)
Case Studies
JustPhysiology offers and ever expanding list of case studies demonstrating integrative physiology including:
Exercise
Heart Failure
Hemorrhage
High Altitude Physiology
Fight or Flight
Syndrome of Inappropriate ADH
A-V Fistula
Baroreceptor Reflex
Carbon Monoxide Poisoning
Pneumothorax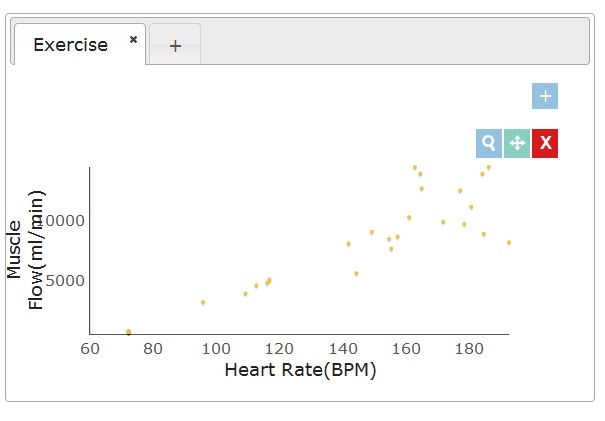 Experience physiological relationships between metabolic, skeleton-muscular, respiratory, cardiovascular, and endocrinologic systems.
Elevate your perception of relationships from the very direct (RAP to CO in hemorrhage) to the very indirect (GI tract blood flow to blood volume in hemorrhage).
Understand physiology as a holistic integration of coordinated and uncoordinated components whose responses we observe.
The student decides what to investigate: Change variables to create graphs to illustrate hundreds of physiological interactions in either parametric or autonomous (time-dependent) coordinates. To aid this process, the case studies include short manuals that guide the student through a suggested rendering of the case study. Although, being powered by HumMod™, students are free to chart their own course.
Work with us! While we have many more case studies currently in development, you may have something you would like to see that we have not thought of. Drop us a line at robert@justphysiology.com with your requests and we will work together to develop material for your classroom.
The development of Just Physiology is supported in part by the National Science Foundation under award number NSF IUSE 1504792 (D. Julian). The development of HumMod has been supported in part by the National Science Foundation under award number NSF EPS 0903787 (S. Harpole) and the National Heart, Lung, and Blood institute under award number PO1 HL51971 (J.E. Hall).